Next month I am traveling to Prince Edward Island, Canada, and I am so excited! My last getaway was in March, a two day women's church retreat in Fall City, WA. For this trip, I'll be gone for an entire week!
This week, I've been working on a to-do list specifically for my trip. This list is more of an "I hope I can get all this done" list rather than a list based in reality. But I'm still going to see what I can get done. Maybe I should just call it a wish list.
Wish list item #1 – a haircut
I tend to cut a lot of inches off my hair and then not get another haircut for years. I cut about 12 inches off around Valentine's Day 2018 and have not gotten a haircut since. My hair is now almost down to my elbows and looks rather scraggly. I hope to take a lot of pictures on my trip and hope to actually be in some of those photos. I want to feel more confident in my photos and a haircut would go a long way toward that confidence.
Wish list item #2 – a new knitting project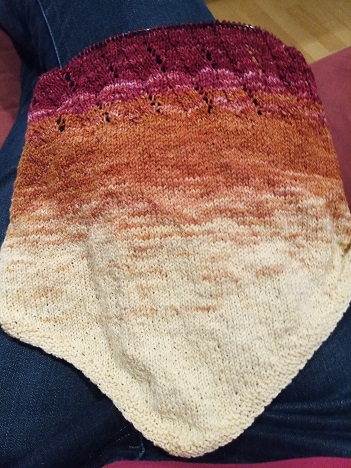 My current knitting project, a cowl, is almost complete! (Side note – the pattern designer is really nice and answered several of my questions about her pattern). I really hope to take a new knitting project on my trip, knowing full well that I may be overwhelmed by everything else going on and may not actually knit. On the other hand, I did knit in both Taiwan and China, so…
For my new knitting project, I am looking for a pattern that reminds me of autumn. We are headed to Canada at a time when the leaves should be changing colors and I want to knit something that reflects that season change. I'm not sure if I want to incorporate falling leaves in my pattern or just knit in fall colors. If you have a pattern suggestion, please let me know!
Wish list item #3 – a new book
I definitely need a new book to read while waiting for my flight and while relaxing in the evenings. My husband suggested that I take my e-reader but I want a book I can hold in my hands. I have no idea what specific book I'm looking for, but I have a few ideas. I'm hoping for a lighter read, but not complete brain candy. Good character development. Again, something that reminds me of autumn. A cozy book, heartfelt. I'm open to suggestions!
Wish list item #4 – assemble a trip itinerary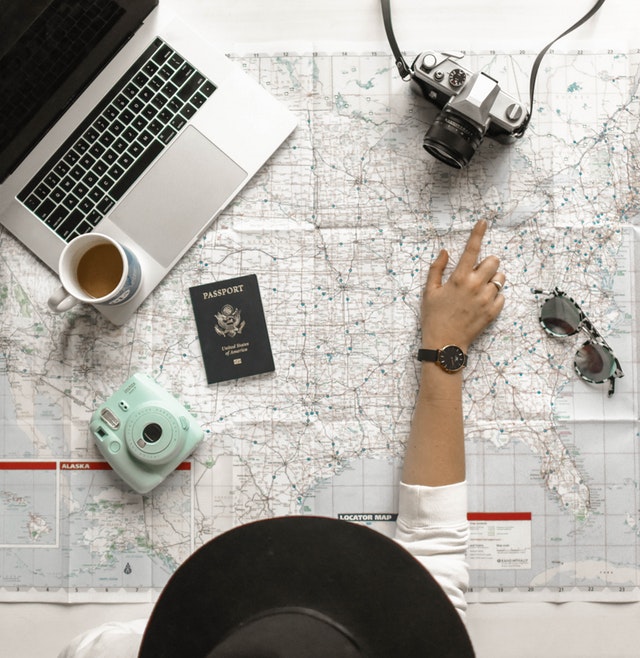 Neither myself or my best friend want to be locked into specific activities on specific days. However, we have already made Airbnb reservations in different towns along our route. Between now and our date of departure, I want to compile a list of places to see, things to do, and food to eat in each of the cities we'll be visiting. Of course, my number one priority is going to be a list of coffee houses to try! This list will just give us options to choose from based on how we're feeling that day. I think a list of options will be beneficial so we aren't completely aimless, but both of us will be approaching the list as "suggestions" rather than "requirements." If we spot something along the way, I want the freedom to say, "Hey, let's go check that out!"
Reality
I am well aware that my current reality may not allow me to accomplish every item on this list. I don't have a hair stylist and will have to find one. I may not own the right knitting needles for my project and will have to buy those in addition to yarn. Each item on this list requires multiple steps and the next month already looks quite busy.
In the next month, my daughter is starting her senior year in high school. Before school starts, we need to stock up on homework supplies, shop for school clothes, get a haircut for her, and visit her school for the "taking care of business" day.
I also have to get my daughter's last name changed with the school system (we just completed her WA state readoption!), make an appointment for senior photos, and possibly visit the doctor for a sports clearance.
Our car is due for some transmission work. I'm currently in a back and forth discussion with the State of Arizona over previous tax years. Plus, I'm trying to get my editing business off the ground!
Life is busy. I will have to prioritize what gets done and then just do my best.