Capturing a moment in time, reminding myself to be aware of the present.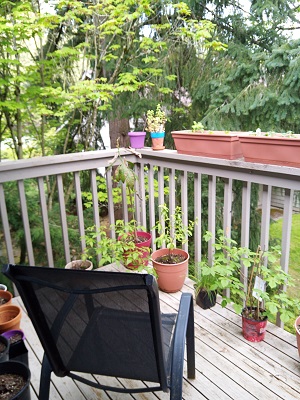 Looking out my window, we are blessed with a warm sunny day. It's so nice after having several wet days.
I am thinking about our Bible study this morning. We are studying Galatians. Why is it so hard to understand the difference between living under law and grace?
I am thankful that I don't have to go to the grocery store today. Shopping is even more stressful now that the virus is rampant.
One of my favorite things – a hot cup of coffee.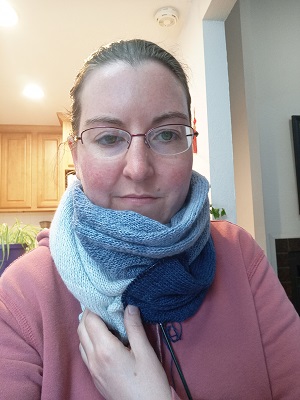 I am creating an infinity scarf. I am so close to being done but it feels like the project that never ends!
I am wearing my chilly weather default – jeans, thick socks, and a hoodie.
I am listening to The Tim Ferris Show. In this particular podcast, Tyler Cowen is discussing scales. A musician practices scales every day so that he/she can become an expert. A basketball player practices free throws. What is the equivalent of scales for a homemaker?
I am hoping to find more time today to work on my language studies. I've already completed my flashcards but I'd like to learn something new.
I am learning (or relearning) high school math with my daughter!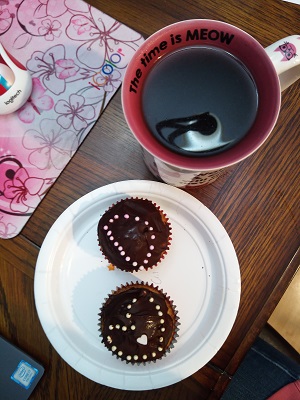 In my kitchen – leftover cupcakes from my daughter's 18th birthday.
Post Script – If you have a craving for chocolate, I highly recommend ordering vegan chocolate truffles from Creek House Patisserie's Etsy shop. The hazelnut flavor is my favorite, followed closely by the espresso truffle.
Shared Quote – "Then something Tookish woke up inside him, and he wished to go and see the great mountains, and hear the pine-trees and the waterfalls, and explore the caves, and wear a sword instead of a walking-stick." The Hobbit, J.R.R. Tolkien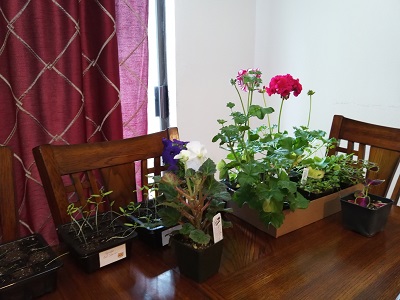 A moment from my day. I'm just sharing this giant box of plants sitting on my dining room table. All of these need transplanted!
Closing Notes – This was a fun exercise in embracing the present moment. As I'm writing this, my husband is on a phone conference, my daughter is playing video games, and a very chipper bird is singing right outside our condo. It's a busy day but there are also moments of calm.
Thanks to The Simple Woman for hosting this!