Two weeks ago I decided to intentionally search for glimpses of beauty during my week. I had so much fun with it and I was reminded to take joy in the small things, to find beauty in the tiny moments. This week I followed the same practice and I want to share my photos with you.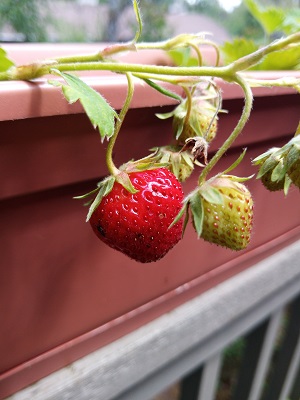 I've been growing strawberries for three years now, the first year with just two plants, then with three, and this year I have four strawberry plants growing in my patio garden. I have a limited amount of space but I love picking and eating sun-warmed strawberries. This is the biggest strawberry I've grown yet. It was a bit tart but oh so good!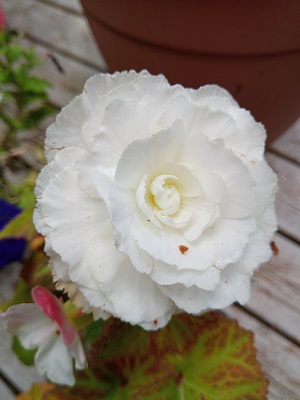 Honestly, I'm a bit surprised that this Appleblossom Begonia has survived! When I ordered plants from my daughter's school plant sale, I bit off way more than I could chew. This flower has outgrown its temporary pot but I haven't had the energy to repot it yet. I'll get it moved soon because the flower is gorgeous!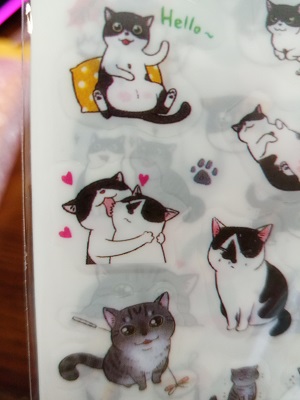 I love stationary! Pens, stickers, notebooks, post-it notes, markers. And I've now figured out a use for washi tape! My favorite Etsy shop is VVVStudio, a stationary shop in Taipei, Taiwan. She offers free shipping to anywhere in the world and has such cute stationary! These cat stickers arrived this week. When I looked up the link for her shop to include in this post, I found that she'd recently added bookmarks! Now I have another order on the way!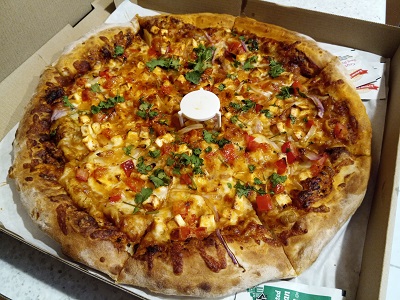 My lovely hubby ordered pizza this week when I was having a really rough afternoon. There's something wonderful about being able to serve your family amazingly delicious food that you didn't have to cook. The paneer pizza from Mo:Mo is now my favorite delivery pizza. I had no idea a pizza could be so tasty.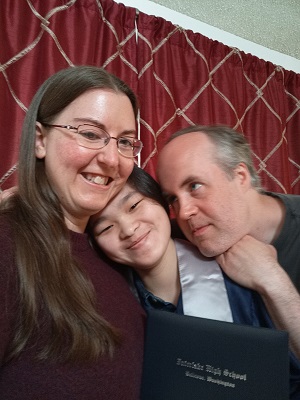 My daughter is a high school graduate!! She wrapped up school last week and the school hosted a senior recognition ceremony on Tuesday evening. Graduation was definitely a moment of joy for our entire family. I am so proud of her!
These are my glimpses of beauty for this week. What about you? Where did you find beauty and joy this week? I'd love to hear from you!