There are a lot of ugly things going on in the United States right now, several of them in my neighborhood. I struggle with anxiety on the best of days; reading and hearing about tragedy after tragedy has left me exhausted. This week I intentionally chose to look for tiny glimpses of beauty.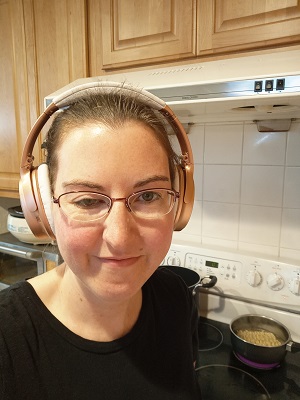 My daughter loves ramen. It's her favorite food in the world. On Monday evening, I made her a bowl of ramen. I was in a traveling mood, wishing I could be just about anywhere but home, so I listened to J-Pop while making potato ramen imported from South Korea. It was a fun 20 minutes!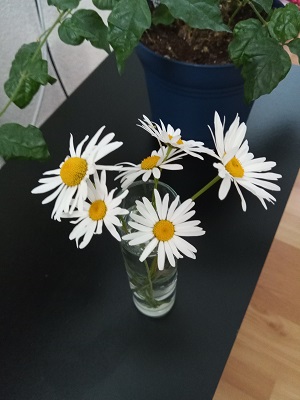 I found these flowers on an afternoon walk. The landscaping crews aren't working as often now and nature is taking over. These flowers were growing in the middle of a bush, a splash of white where it shouldn't have been. So I plucked them and brought them home to enjoy for a few days. They don't really smell like anything but they are pretty.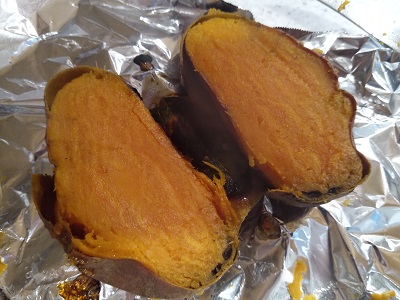 I am the only person in my family who likes sweet potatoes so I almost never buy them. But I found a recipe for sweet potato brownies that I just had to try. I stood at the counter snacking on steaming sweet potatoes while mixing up the brownie batter. So, so yummy. I may have to buy these more often just for my benefit.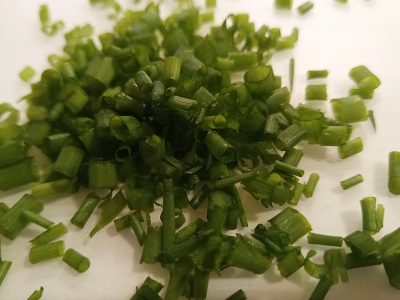 Green onions grown in my garden! I couldn't believe that my green onions survived our PNW winter but they did. The green onions continue growing even though I keep going out there and clipping off stems to use in my cooking. This week, I needed the green onions for the egg salad shown below.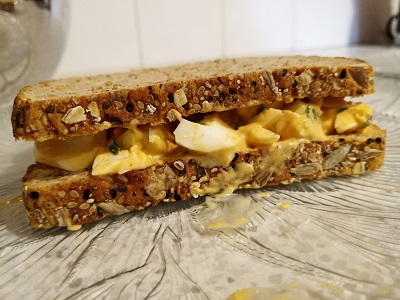 Would you believe I have never made egg salad sandwiches from scratch? Until two weeks ago, I didn't even know how to boil eggs properly. I can make homemade jiaozi (Chinese dumplings), lasagna, even fresh mozzarella cheese. But I had no idea how to boil an egg. Now I do.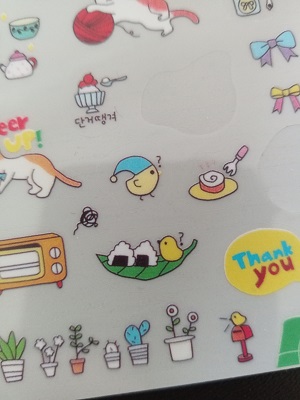 I use cute stickers in my journal just because I love stickers. I have this adorable pack of stickers from South Korea and will find a sticker or two that matches what I am writing about each morning. This morning I did a double take when I spotted this particular sticker, a bird questioning why he is sitting with two onigiri (rice balls). I love onigiri! This sticker made me chuckle.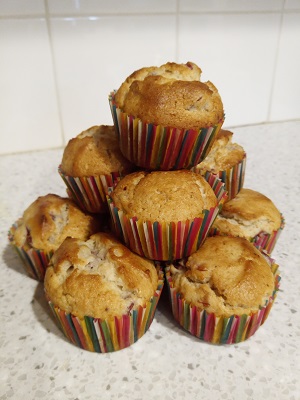 This last photo is from this afternoon. I was going to make garlic toast with our lunch but I need the last slices of bread for french toast tomorrow. (My husband makes amazing french toast!). Thankfully, I had a box of cranberry orange muffin mix sitting in my cupboard. I love muffins and rarely make them. I'm not sure why; they are easy to make and they taste so good!
These are the glimpses of beauty I found this week as I tried to manage my exhaustion and anxiety. Looking for these small moments really helped me to stay in the present instead of worrying about the future. What glimpses of beauty did you see this week? I'd love to hear!