Hello there!
I haven't posted in so long that I thought it would be a good idea to introduce myself again. I found a 30 day blog challenge with prompts that help readers get to know the person behind the blog. Sounds like fun! So here goes…
Day 1 – post a recent picture and 15 interesting facts about yourself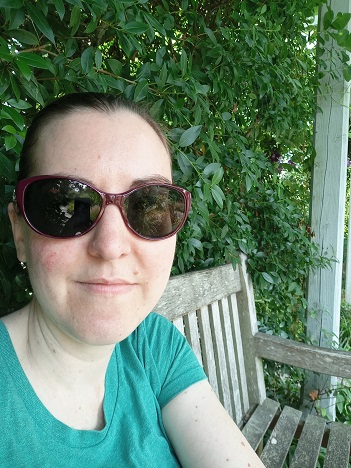 I LOVE coffee. Depending on the season, my favorite drink is either a pumpkin latte or a peppermint mocha. Yum!
I adore black cats.
I love to travel.
I am trying to start an editing business.
I am hoping that my editing business will pay for loads of travel.
My favorite colors are pink and purple. Can you tell?
Chinese is hard, but I'm sticking with it! I've been learning Chinese for six years and hope to return to Taiwan soon.
Books are my solace, especially character driven classics or memoirs.
Dark chocolate is my friend.
I've been happily married for the past 13 years. My husband is a saint!
We have a 17 year old daughter, adopted from Taiwan.
I've finished a novel for National Novel Writing Month that will never see the light of day.
My favorite actors are Dwayne Johnson and Benedict Cumberbatch.
I sing at the top of my lungs in the car but don't like to sing in public.
I am an introvert!
That's a little about me! What about you? Will you share a couple interesting facts about yourself?