A few years ago, I read a blog written by two women who were close friends. They would plan out their year, month by month, by picking a challenge to complete each month. They would start a new running habit, pick a home improvement challenge, plant a garden, etc. These were mostly fun projects that involved a lot of hands on work plus the potential to learn something new.
After reading through a lot of the blog archives, I was inspired to take on a few challenges of my own. I don't remember all of the challenges I attempted but I've been feeling inspired lately to take on a new challenge. I want to focus on minimalism and moving forward on making my bedroom a safe and comforting retreat. So for the month of December, I'm going to attempt to make at least one improvement in my room each and every day (except Sabbaths). This includes the actual bedroom, the master bathroom, and my closet.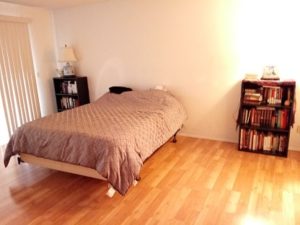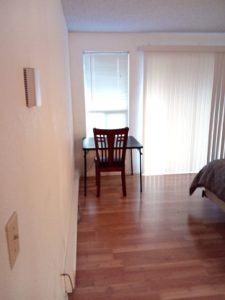 At first, I thought this is too small of a challenge for an entire month. But it's a holiday month and my two girls are off school for the last two weeks of December. So hopefully bite-sized pieces each day will make for a big difference at the end of the month.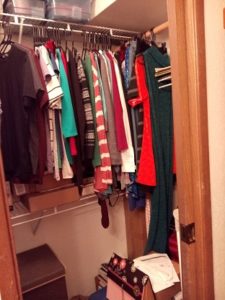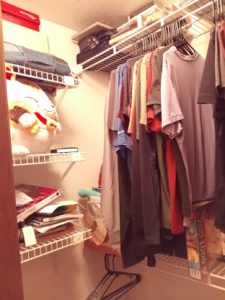 I started making a list of things that need to be done and realized this is actually a pretty big project, if I try to do things in their entirety. For example, I have several books that need to be returned to their owners. This means I need to track down the owners' addresses, package the books, and take them to the post office. While this isn't a huge task by itself, I have quite a few projects that involve multiple steps. I need to return several orders to Nordstrom. I need to ship some clothes to a friend. I need to sell some books online. I need to declutter my hanging clothes and I'll have to decide if any of it can be sold or if I'm going to post things on my local BuyNothing group. I have a huge pile of paperwork that needs to be sorted, scanned, and then recycled.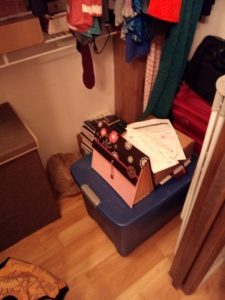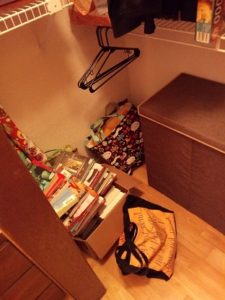 Hopefully this will force me to complete a couple of very small tasks that never seem to get done. There's some damage to the front of our bathroom cabinet but it's an easy fix involving some glue. Then we have several burnt out light bulbs that need to be replaced. Easy fix but never gets done!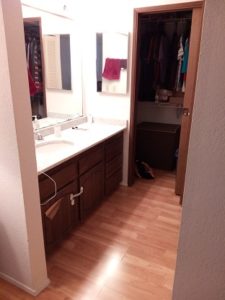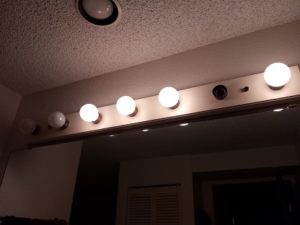 So this project will keep me quite busy! And of course, I hope to blog about my progress. Hopefully my room will feel much less cluttered and more relaxing by the time I'm done. Once my room is complete, my to-do list will certainly be much shorter!