Tomorrow. I can finally say "we leave tomorrow." Yesterday I was super excited. Today I feel nervous and want to throw up. This is such an emotional ride!
I'm still working down my to-do list. Yesterday I finally transplanted my avocado tree into a bigger pot. I was surprised how big the root ball had gotten. I would have taken a picture of it but I only have two hands!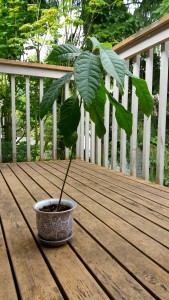 old pot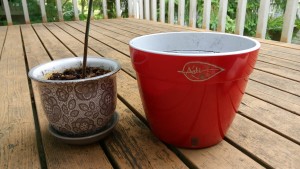 old and new pots
The side benefit to transplanting the tree is that I could finally adjust it so that it grows straight up!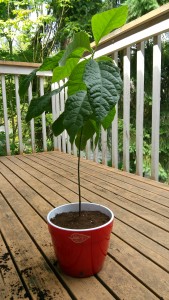 lovely!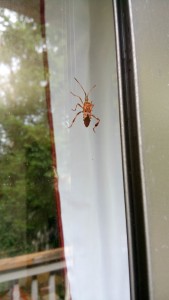 I have no idea what this bug is but it was hanging out on our patio door when I got ready to come back inside. Pretty markings.
This morning I am headed to the grocery store. Our fridge is almost empty and we don't have enough food to make it through today and tomorrow. I also need to pick up some staples for when we get back, as well as protein bars and snacks for the plane.
Yesterday we sorted through a pile of toys and activities to decide what we should take with us to Taiwan. At least my dining room table is half clean. Once I can get the clothes packed, I can pack the rest of these activities and finish cleaning off my table. This afternoon, after I take a nap, I will clean both bathrooms and then see what else needs to be done.
My prescription sunglasses are still not available, though I ordered them on July 3. I have to call and talk to the manager today to find out how they are going to fix this. I called twice last week and they just keep saying, "sorry, but they have not been delivered yet." Yes, but I ordered them three weeks ago and I am going to Taiwan tomorrow. I'm also waiting to hear from the bank that they have our Taiwanese dollars available for pick up.
Nope, no stress! HA!