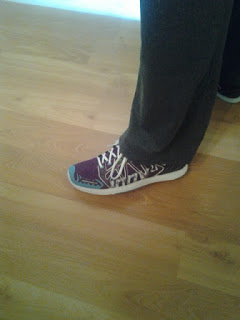 We had a fairly successful running week. I pushed myself out the door three evenings, even though I didn't feel motivated to run. Last night's run was the best. The weather was perfect and I was feeling great. I wish I could have run longer but had to come back home!
Sunday – 2.68
Tuesday – 2.02
Thursday – 3.12
Weekly total – 7.82 miles
Woohoo! Hopefully next week will be even better!