Until now, I've never recevied a housewarming gift. What a wonderful surprise! My brother and his sweet wife sent us a wonderful gift, one that we were very excited to receive.
The bag on the left is basil, followed by cherry tomatoes in the center, and oregano on the right. When these sprout, I can make homemade pizza with herbs and tomatoes grown on my own counter.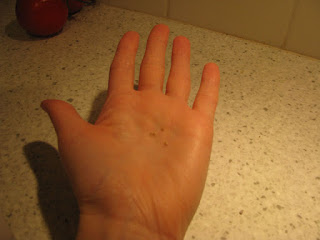 I can't believe that a tomato plant grows from just these tiny seeds!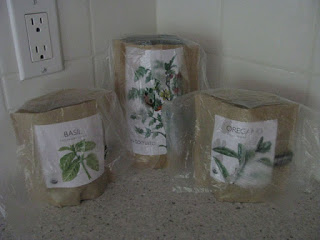 The instructions state that the bags are to be covered in plastic wrap. I don't have any plastic wrap so I had to improvise; I cut up a produce bag and used that instead!
In 7-10 days, I should see the beginnings of life. I am very excited about container and patio gardening and these bags represent the first tiny sprouts of that new venture. Our very own home grown produce. I can't wait!