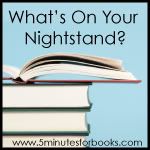 Looking over my list this month, I haven't had very good luck with my selections. Most of the books were mediocre. My best read was a children's novel!
COMPLETED (links are to my full reviews)
Children's literature
The Time Garden by Edward Eager – 2 stars. I would have loved this book as a child but it just wasn't good as an adult reader.
Meet the Austins by Madeleine L'Engle – 3.5 stars. Great book, would make a good read-aloud. I can't wait until I have children and can share quality literature with them.
The Giver by Lois Lowry – 4 stars. My favorite read during the month of November!
Christian Fiction
John 3:16 by Nancy Moser – 3 stars. A quick read. I stand by what I've said before: her historical fiction is better!
Thicker than Blood by C.J. Darlington – 3.5 stars. A good debut novel. Can't wait to read more!
Classics
Fernande: The Story of a Courtesan by Alexandre Dumas – 3.5 stars. A very serious book by the author of The Three Musketeers. Great moral application, still applicable today.
Secular Fiction
The Nanny Diaries by Emma McLaughlin and Nicola Kraus – 2 stars. I bought it to read on a plane. That's my excuse and I'm sticking to it.
My Sister's Keeper by Jodi Picoult – 3 stars. This was my first Picoult book. My sister-in-law loves her books so I'm giving the author a try.
IN PROGRESS
Lost in Shangri-La (Memoir) by Mitchell Zuckoff – Still working my way through it. It's a good story but I'm reading it in spurts.
Eight Cousins (Children's Lit) by Louise May Alcott – Almost done! This will be another favorite.
For the month of December, I am tackling something completely different, something very unusual and difficult for me. For 31 days, I will be reading nothing but nonfiction books. Why? I came across a video on TED about 30 day challenges, trying something new for 30 (or 31) days. As evidenced by my list above, I read fiction almost exclusively. It is only recently that I've been branching out and reading classics. I decided it's time I push myself even farther out of my comfort zone and try reading nonfiction only for 30 days.
What's on my reading list so far:
The in-progress books listed above, except for Eight Cousins. I should have that novel finished tomorrow.
Behind the Veils of Yemen: How an American Woman Risked Her Life, Family, and Faith to Bring Jesus to Muslim Women by Audra Grace Shelby – A review copy that I am very excited to start reading.
December 1941: 31 Days that Changed America and Saved the World by Craig Shirley – A review copy. I had no idea this was such a huge book (544 pages!) until I received it in the mail.
Amusing Ourselves to Death: Public Discourse in the Age of Show Business by Neil Postman – If I am somehow able to finish all the books I am currently reading, plus the two review copies, I will tackle this book.
Whew. I am not going to pressure myself to start and finish all of these books before Christmas. I will do the best I can, but hopefully with the variety I have in my stack, I will not find myself longing for a novel. One can hope!
Happy December reading!