Yesterday was day 2 of the Just Clean it Challenge. Kendra challenged us to work on the living room. She emailed a huge list of cleaning tasks and said to pick five. Here are my five:
• Dusted the entertainment center
• Cleaned behind entertainment enter
• Vacuumed cat hair from inside living room heater vents
• Vacuumed couch
• Vacuumed underside of the couch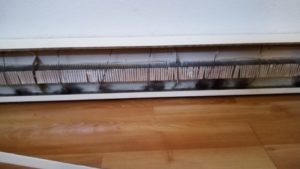 Cleaning the heater vents took the longest because I had to figure out how to remove the covers and then how to put them back on. There was a massive amount of cat hair in there! So gross and probably not very safe.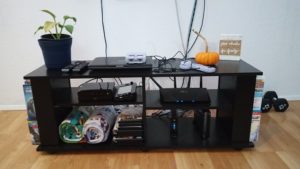 Before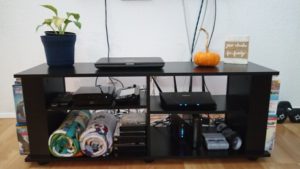 After
It's not a huge change but I'm happy. Everything has been dusted and straightened. Someday I hope to declutter our DVDs and video games but that's a bigger effort and will have to wait.