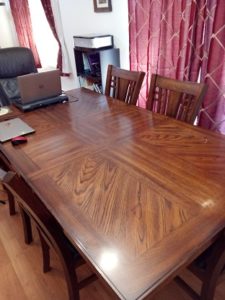 I conquered it! It only took three days but I was able to completely clean off our dining room table. I didn't just move the piles elsewhere. I sorted, put things away in their permanent homes, scanned paperwork, paid bills, and basically processed every single item that had accumulated over the summer. I am so proud of myself.
Next up… this small corner where paperwork tends to multiply.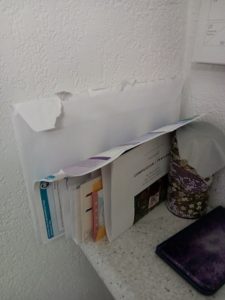 One small step at a time and I will conquer the chaos.