I love reading challenges. Toward the end of 2015, I seriously contemplated searching for a couple of challenges but never found the time to wade through hundreds of websites. So I created my own!
Here's what I'm reading this year: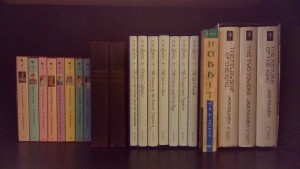 (The brown books are The Count of Monte Cristo).
Fortunately (unfortunately?) I've already finished a number of these books in the first two months of the year. So far I have finished:
The entire Anne series
The first five Narnia books
The Hobbit
The Fellowship of the Ring
Frankly, I am shocked that I have already read so many books in just two months. My daughter loves to read so we often read during meals. We visit the library several times per week and will just sit and read. So she and I are both plowing through books.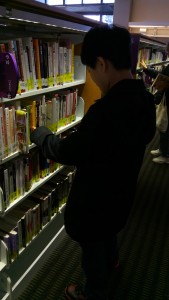 Recently, we started reading the same books. Mine are in English and hers are in Chinese. She's been reading Narnia and today started reading The Fellowship of the Ring. Baba is currently reading The Hobbit! When we've finished reading the books, we will watch the movies. I'm so grateful that our entire family has an interest in books.
Tonight I'm going to start reading the sixth Narnia book. If I continue reading books as quickly as I have been, I'll have to add to my 2016 reading list. Jane Austen? Yes!