Today was a very productive day and I'm pleased with how much we were able to accomplish. This evening we ran errands, visiting Wal-Mart, Best Buy, the toy store, and Serial Knitters.
When you ask adoptive parents for suggestions of activities to do at the hotel in country, one of the most often recommended suggestions is Uno. Today I went through all of our games and discovered we don't own it! My husband and I prefer Eurostyle board games over card games. But Uno is supposed to be a fantastic game to play with a child who does not yet speak much English. While at the mall, we discovered that the toy store opened today. Look what we found!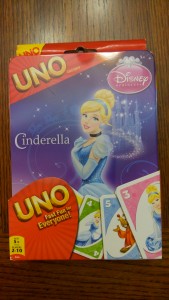 I have never seen Cinderella Uno before but I think it looks like a lot of fun. I hope our daughter likes Cinderella!
I want to take a knitting project with me to Taiwan. I can knit while waiting at the airport, while on the flight, at the hotel, waiting for our AIT appointment… it's such a portable form of pleasure and doesn't require that I stay glued to my phone. This is the scarf pattern I picked out.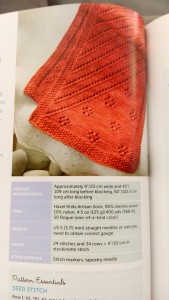 And the yarn to complete it.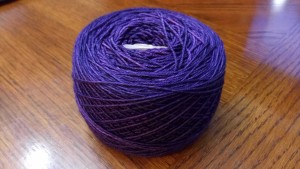 I have several projects in progress already but don't want to take those to Taiwan with me. For one, I don't want to lose a knitting project that is supposed to be a gift. For another, I wanted to work on something that I can give my daughter if she is intrigued by what I am doing. As all of my mid-process projects are gifts for others, I needed something new to work on. And honestly, I'm happy for an excuse to go yarn shopping!
My other big project today was several more areas of cleaning. I'm going to give full disclosure here – my pantry was a MESS.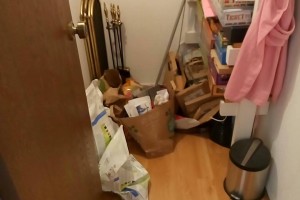 Yeah. A mess.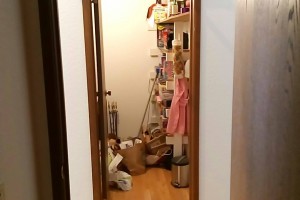 For the past three years, we've had a trash bag hanging on the back of the pantry door. About a week ago, we finally bought a full sized trash can but obviously had no where to put it. This mess was ridiculous and embarrassing and I was determined to finally fix it.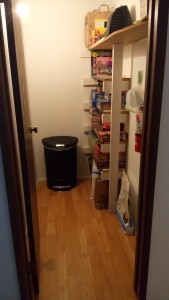 much better!!
And this was my other big mess…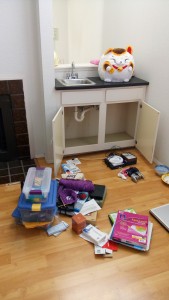 Under this sink has been a catch-all for ages. I pulled everything out, got rid of a few things, organized what was left, and stacked it all back inside. It's still a catch-all, but at least it's an organized catch-all.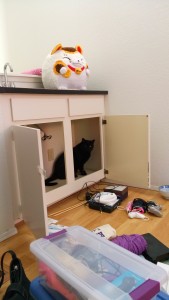 Bruno has to help any time I open drawers or cabinets!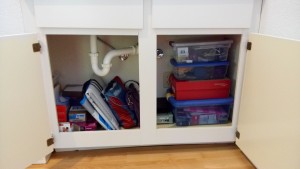 I'm not sure this looks much better at a glance, but I can now find things in there. Woohoo!!
Tomorrow I have to follow up about my prescription sunglasses. They were supposed to be available last Friday but still aren't in yet. I also have to buy groceries and might visit the bank to talk about travel and debit cards. I'm not sure what else is on my agenda but my to-do list is still pretty long.
Six days and counting!!