I woke up in an incredibly bad mood. There's no excuse for it, though I could try. There's just no excuse.
Hubby ran to the store for a couple grocery items and came back with a surprise.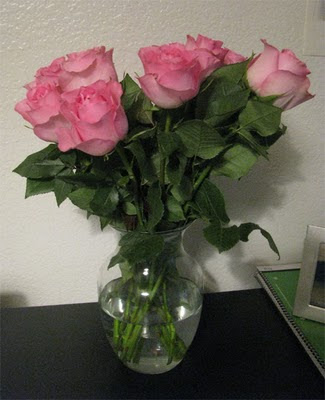 There is no way I deserved these and I was really humbled. My hubby is so sweet.