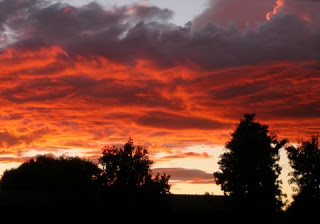 I love this text:
"For this world is not our permanent home; we are looking forward to a home yet to come. Therefore, let us offer through Jesus a continual sacrifice of praise to God, proclaiming our allegiance to his name" (Hebrews 13:14-15, NLT).
Praise the Lord that this world is not our permanent home! There is too much heartache in this world to want to call it home. Every day, people are getting sick, losing jobs, or facing heartache. Praise God that heaven will not be the same! No tears, no heartache, no sickness, no death. We will ever be in the presence of God.
My praises
Hubby has applied for 130+ jobs. Surely we will hear something soon.
I received two checks from my contract job! I don't make much money, but it's enough to pay the internet bill.
My mom has lost 30 pounds so far.
I've been vegan for 16 days now!
Hubby and I are both healthy.
We have Bible study tonight.
May I ever praise God's name and uphold my allegiance to Him!