Welcome! I'm so glad you're here!
I'm Cassandra, a wife, a mother, and a daughter of the King. My lovely husband and I have been married for almost ten years. We have a 13 year old daughter from Taiwan, whom we will be meeting and bringing home at the beginning of August!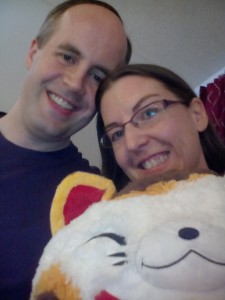 I love adoption, child sponsorship, reading, knitting, and my cat.
Feel free to email me and introduce yourself if you're new to my blog. I'd love to chat!